JACTIM has about 600 Ordinary members and Overseas members as of the end of September 2019. We have General Committee, which is headed by the President, assisted by Vice Presidents, Board of Directors,  Advisors, Internal Auditors and the Secretary-General.
JACTIM has 19 Committee & Group Meetings in order to facilitate the exchange of opinions, information and ideas between members and the Malaysian government.
Administration
Public Relations
Trade & Investment
Management Affairs
Research
International Cultural Exchange
SMI
Financial
Manufacturing Ⅰ
(Food, Chemical, Commodity, etc)
Manufacturing Ⅱ
(Steel & Iron, Metal,
Machinery, etc)
Manufacturing Ⅲ
(Electric, Machine & Apparatus)
Trade
Finance
Construction
Service
587 companies (553 corporate and 34 individual member) are registered as our member as of January 31, 2020
Advocacy
Over the decades, JACTIM has held key dialogue sessions with MITI, MDTCC, MOF and other government agencies. Relevant proposals aimed at promoting commerce and economic cooperation between Malaysia and Japan are discussed through JACTIM Committee meetings and subsequently tabled and presented to the Government department for approval and implementation.
Social Contributions
JACTIM FOUNDATION is established in 1994 to contribute to Malaysian cultural, social and educational development, and to help strengthen the mutual understanding and friendship between Malaysia and Japan- through various activities.
Networking & Event
Regularly industry group meetings in our office and regional meetings such as in Penang, Perak, Malacca and Johor are organized where the experts in various industries conduct seminars to address current topics of relevance and interest are addressed to the members. Annual Dinner and JACTIM Friendly Golf Tournament are also held as our signature event.
SMI
Small and Medium Industry (SMI), is basic part of the industy in all countries. JACTIM understands that SMI is the key factor of growth of industry, especially manufacturing sector. In order to study on how to strengthen competitiveness of Malaysia, JACTIM has set up "SMI Committee" in 2000. Reguraly Seminar is conducted for not only our members but also non-members who have interest in our membership. Observation trip is organized often for SMI members to learn about the latest market trends.
Greetings by JACTIM President
JACTIM has organized press conference on various dialogue and JACTIM survey results.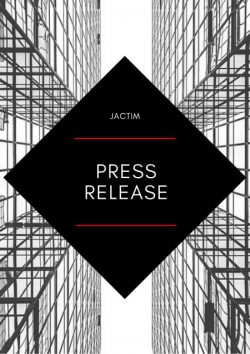 Questionnaire Survey For Japanese Companies in Malaysia
Jointly conducted by JACTIM &JETRO
Questionnaire Survey For Japanese Companies in Malaysia
Jointly conducted by JACTIM & JETRO